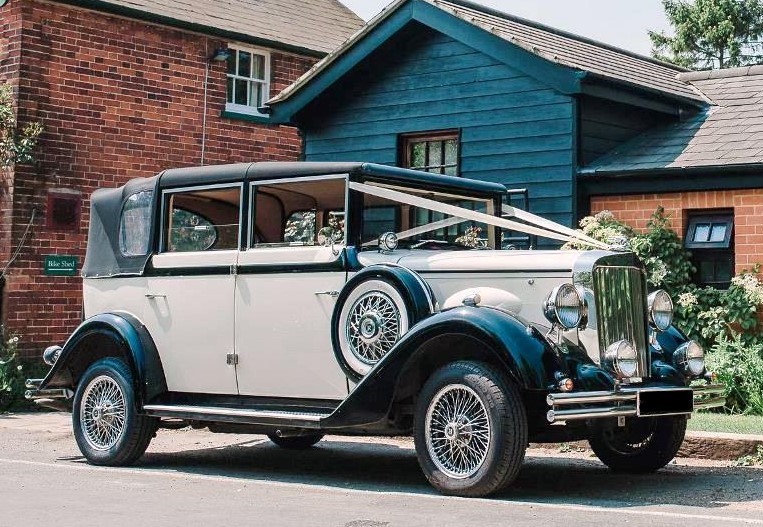 For sale
Property Details
City Business Brokers are delighted to offer this exceptional wedding car business based in North Birmingham, which only comes to the market due to our clients' increasing business commitments elsewhere. The business was established by our clients 10 years ago and has been in their careful and successful ownership ever since.
The business prides itself on the quality of their wedding cars and the exceptional level of service offered and enjoys excellent relationships with both local wedding venues and suppliers.
The business is run from home with a leased garage unit housing 4 vintage style wedding cars. All 4 cars are part-convertible and accommodate up to 6 passengers. The business currently employs 1 full-time and 4 part-time staff/drivers.
• Average of 200 bookings per year (£400 fee per car)
• Forward orders of 100 weddings (circa £30,000+ guaranteed)
• A team of experienced and trusted part-time drivers on hand
Areas covered include Birmingham, Burton on Trent, Coventry, Lichfield, Solihull, Sutton Coldfield, Tamworth and Walsall.
Trading Hours: Flexible, but mainly Friday to Sunday
Staff: 1 full-time, 4 part-time
Turnover: £60,000 approx per annum
Profit: £20,000-£25,000 per annum
Opportunities:
• Consider purchasing an additional wedding car (due to increasing demand)
• Increase activity around marketing i.e. be more proactive
• Proms or other special events (birthdays, anniversaries, corporate etc)
• Attend more wedding fayres, increase social media advertising
"The wedding industry is like no other. In what other industry are you dealing with customers that 99.9% of the time are happy, positive & excited?! Playing a part in someone's wedding day is always an absolute pleasure."
Offers are invited for this superb and respected business and viewing is highly recommended. Note: Deferred payment considered
A full profile is available once a non-disclosure agreement has been signed.
All enquiries to City Business Brokers.
All above information is provided by the seller. City Business Brokers makes no representation or warranty as to the accuracy of this information.
All arrangements to view are strictly by an appointment through the offices of City Business Brokers and no approaches whatsoever should be made to the owner or the business.
Library Image may be used for display purposes.
Is this business relocatable: Yes
Is this business home based: Yes
Is accommodation included: No
Is this In administrative/receivership: No
Note:
Library images may have been used for display purposes