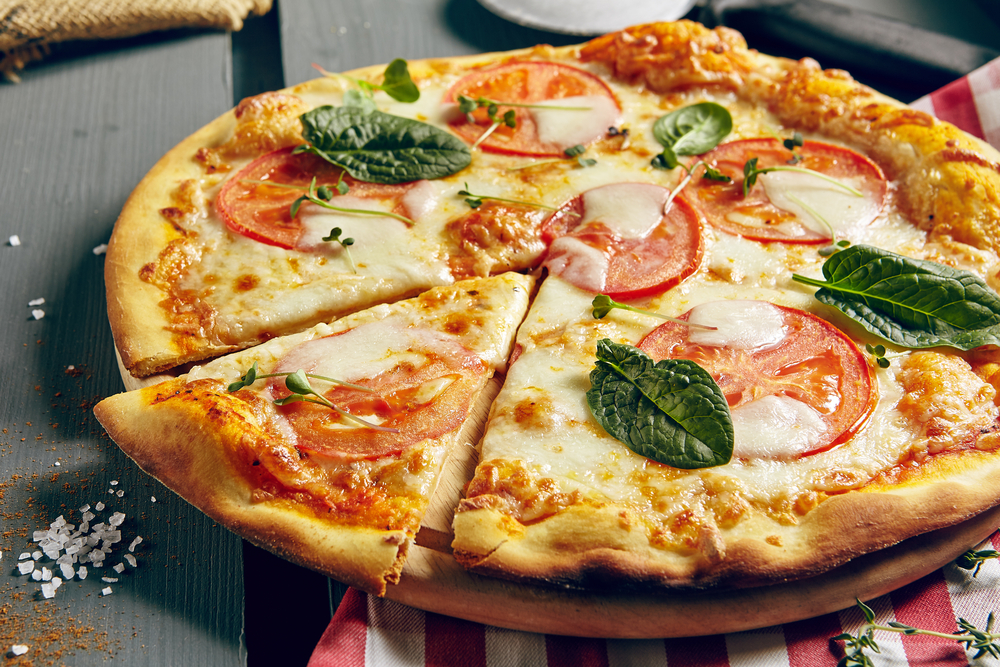 Sold
Property Details
City Business Brokers are pleased to introduce to the market this well-established and popular Pizza Restaurant which has earned itself an excellent reputation for its quality of food, ambience and friendly service. The business was established by our client 3 years ago and has been in his careful and successful ownership ever since. It now only comes onto the market due to medical reasons.
• Great location
• Highly-rated business
• Stable market
• Potential for expansion
The business primarily offers 20" vegetarian pizzas sold by the slice, a style made famous by the great pizzerias of New York city, as well as a selection of beers, wines and coffee. The pizza dough and pizza sauces are made in-house using high quality ingredients sourced from outstanding suppliers.
Food and drinks are served in the very pleasant surroundings of a stylish, tastefully furnished and appointed in-house dining area which accommodates 27 covers on one level.
Included in the sale price is the valuable inventory of all catering and ancillary fixtures, fittings, furniture and equipment (circa £23,000) necessary for the successful operating of the business making this a truly comprehensive commercial package which ought not to be missed! Stock (circa £900) is also included in the asking price.
Trading Hours: Wed to Thurs 3.00pm-9.00pm, Fri to Sat 12.00pm-10.00pm, Sunday 12.00pm-9.00pm
Staff: 5 Full-time, 5 Part-time
Rent: £20,000 per annum
Lease: Current lease expires 2029
Business Rates: Zero
Turnover: £200,000 per annum
The current owners have grown a regular customer base and maintained an excellent reputation and high degree of goodwill for any new owner. Employing a small team of full- and part time-staff who could be an asset to any purchaser, this would present a marvellous opportunity for anyone with an appropriate catering or management background seeking an extremely well located, superbly equipped and locally available concern.
Strengths:
• 6th highest rated restaurant in Birmingham and 2nd highest rated pizza restaurant
• Versatile concept with strong, loved and accomplished brand – ideal for expansion and merchandising
Opportunities:
• Improve operation layout to increase capacity
• Extend the opening hours to exploit local demand
• Adopt a vigorous marketing policy to push the brand and the excellent existing facilities and services
• Increase income by merchandising
• Expand the menu to include meat pizzas to appeal to a wider market
• Consider simplifying the menu to reduce labour costs
The business is also adaptable to further potentially lucrative licensed dining and hospitality opportunities providing any enthusiastic buyer with ample scope for continued growth and increased profitability.
We would therefore unreservedly recommend a viewing of a stunning commercial proposition of unique quality.
A full profile is available once a non-disclosure agreement has been signed.
All enquiries to City Business Brokers.
All above information is provided by the seller. City Business Brokers makes no representation or warranty as to the accuracy of this information.
All arrangements to view are strictly by an appointment through the offices of City Business Brokers and no approaches whatsoever should be made to the owner or the business.
Leasehold Terms: Current lease expires in 2029
Trading Hours: Wednesday and Thursday 3.00pm-9.00pm, Friday and Saturday 12.00pm-10.00pm, Sunday 12.00pm-9.00pm
Number of Employees: 5 full-time, 5 part-time
Is this business relocatable: No
Note:
Library images may have been used for display purposes